Evoke Entertainment
Wedding Bands & Singers
'Make It Memorable' is what we do at Evoke Entertainment
Premium wedding bands and corporate entertainment share many attributes of a successful sporting, sales or even marketing team. There's no disputing that a team that trains together, performs week-in, week-out and reaches set targets together are a champion team. Evoke Entertainment embodies this philosophy throughout our customer service, production and of course our acts. Our passion for quality ensures we exceed client expectations every time.
---
What would you prefer, a champion team or a team of champions?
More than just a booking agency, Evoke Entertainment is a family business which exudes Chris Ninni's passion for performance & Alison Ninni's expertise in corporate management. For over a decade, Chris has successfully forged his own path in the entertainment industry bringing all of his professional experience to every facet of Evoke Entertainment. Chris has performed and toured internationally with the acclaimed Broadway musical 'Burn The Floor' as the lead male vocalist, been a member of 'Team Joel Madden'  as a contestant on 'The Voice Australia' in 2012, and has entertained thousands of satisfied wedding, and corporate giants such as Ferrari, IBM, BMW, Nestlé, Holden, Channel 9, Ernst & Young, Macquarie Bank and AstraZeneca both nationally and internationally.
When it comes to beautiful
Wedding Singers
,
Wedding Bands
,
Corporate Entertainment
with flair, professional
MCs
,
String Quartets
to melt your heart or
DJs
that set the dance floor on fire, our Creative Events Specialists would love to hear from you. Talk to us about our optional extras to make your wedding or corporate event unforgettable, including
fireworks
,
dry ice machines
and
uplighting
. We're available to meet on-site or at a location that suits you. If you're looking for the perfect
Sydney Wedding Band
get in touch with us today!
The Evoke Entertainment Story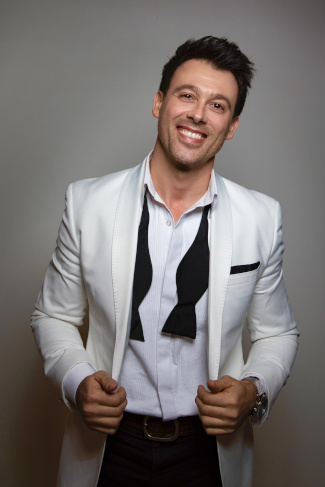 To tell such a story we must wind the clock back to 2007-2008. Our lead vocalist of our number one event band 'Let's Groove Tonight' and CEO Chris Ninni found himself frustrated and disappointed with the quality of the Sydney cover band scene. You see, Chris was a hired hand, the fill-in or feature artist many acts and clients would request for a particular event. This is a great position to be in except for one fact, every night Chris found himself working with new musicians in new configurations that simply weren't meeting his own personal expectations. Don't get me wrong, these musicians were all fantastic but as a band, they were weak, disjointed and deeply uninspiring. Driving home from every performance Chris constantly pondered the notion "there has to be a better way", and so in 2009, "Let's Groove Tonight" was born.
Early 2009 Chris was on a mission to band together the finest like-minded musicians Sydney had to offer. The goal was clear, crystal in fact. "Let's Groove Tonight" was going to go against the grain and deliver a product like no other for the Australian scene. The days of throw together lineups were numbered. This is a new beast, one with a consistent line up that performs together week in, week out. A band that is truly a band. One that can reflect its individual qualities yet react as one.
Chris's vision and pursuit for excellence has seen "Let's Groove Tonight" thrive at the heights of the Australian corporate, wedding and events scene for many years now. How "Let's Groove Tonight" became Australia's most dedicated, respected and loved party band is no secret. Upholding the industry's highest work ethic and values is what we're known for. Our personalised client approach keeps past clients coming back and our attention to detail instils confidence with new clientele.
It was inevitable that in 2014, once 'Let's Groove Tonight' had found its groove (pardon the pun!) Evoke Entertainment was born. Why not build our beliefs of quality and consistent entertainment with a client focused principle across all entertainment forms? DJs, strings, MCs, spotlight shows, Party Bands, Jazz trios, just to name a few.
Today Evoke Entertainment is run by a team of passionate and dedicated musicians, striving to provide the absolute best service for each and every client. Whether the event is a huge corporate, wedding, private event or club/hotel entertainment, we have acts to offer on all occasions. Our energy and enthusiasm does not falter on any performance. From beginning to end we are here to ensure your event is a complete success.
Choosing to book with Evoke Entertainment you will be working with Let's Groove Tonight's two lead singers; Chris and Emma. Chris is your ideas man, nurturing your event with the best suited entertainment for you and your guests. Emma then becomes your point of contact, taking care of all the nitty gritty details providing piece of mind and confidence the night will run ever so smoothly.
"Emma and Chris are a dream team; our event was so amazing I have all my guests asking for their details to book them for their own events. From dealing with them pre-event, having them perform and entertain us on the night, to the thank yous and follow ups post event. It has been an absolute pleasure. Thank you and see you next year!" – Sandra 16.12.17 (Luna Park)
Our mission statement is simply to 'Make It Memorable'. With all our systems in place for only the best entertainment we can guarantee we will deliver on this front.
---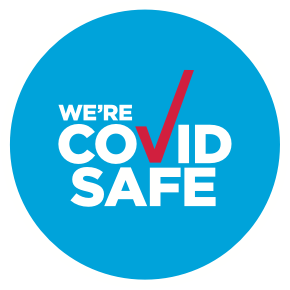 Evoke Entertainment work tirelessly to ensure all of our acts and services adhere to COVID-19 government regulations, general advice and all safety warnings and have developed a CovidSafe business plan.
The safety of clients and guests as well as staff and third party suppliers is paramount during this challenging time.
Our trusted acts and services offer the finest assurances of quality and safety so our clients can focus on their celebrations.
For further information, please feel free to speak to our team TODAY! Or read more about our Covid Safety plan here.
Some of Our Clients