Corporate Entertainment & Private Events
Managing a successful corporate event can be a daunting and overwhelming task. Our dedicated team of corporate event creative specialists understand and manage these complexities with a tailored customer approach.
Our goal is simple, to ensure a stress-free experience with all event entertainment related matters. On the day, our on-site coordinators ensure all performances run with clockwork precision. Acts are setup, sound checked and ready prior to the first guest's sniff of a canapé whilst pack down begins once all guests have departed.
Whether your corporate event is in the heart of Sydney, the Hunter Valley, the Southern Highlands, the Blue Mountains or elsewhere in NSW we can cater for all locations and provide corporate entertainment to your event.
Our dedicated team of corporate event entertainment experts alongside our in-house creative corporate events specialists regularly service such clients as: Ferrari, IBM, BMW, Nestlé, Holden, Channel 9, Ernst & Young, Macquarie Bank and AstraZeneca to name but a few.
We'd love nothing more than to chat and discuss your next event over a coffee at a location that suits you or alternatively, please phone one of our Creative Events Specialists on 02 9580 1462 or complete the enquiry form via the button below.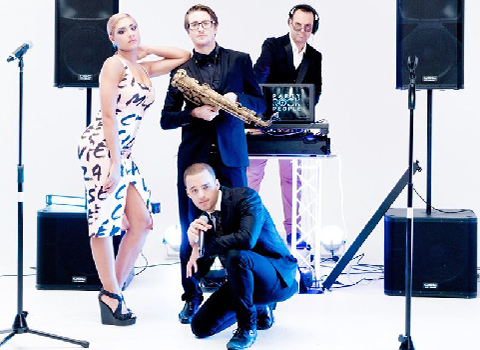 All of our Sydney acts have years of high-end corporate event entertainment experience having entertained clients such as Ferrari, IBM, BMW, Nestlé, Holden, Channel 9, Ernst & Young, Macquarie Bank and AstraZeneca both nationally and internationally. Understanding and bringing to life our client's vision, objectives and expectations is the role of our in-house creative events specialists who simply thrive on client satisfaction.
Our most requested corporate event bands would have to be our beautiful Evoke Strings, the dynamic and very engaging Let's Groove Tonight and Party Rock People for their very current and vibrant stage persona. No matter which corporate event band you choose from the Evoke stable, your guests are guaranteed to leave having experienced world class corporate entertainment helping to further develop your company profile and industry credibility.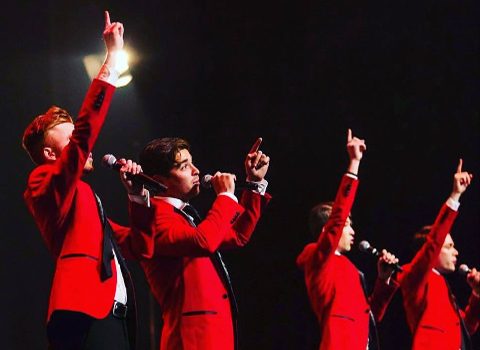 Evoke Entertainment offers concept shows for corporate events designed to captivate your guests and provide a centrepiece to the night:
• Excité Live Stunt Show • Les Femmes • The Vallies Tribute • The Vegas Spectacular
For corporate functions that require more, we are always developing new concepts, so if you have a specific theme in mind for your corporate event or corporate entertainment ideas, let us know. We have the talent and the resources to help make it happen.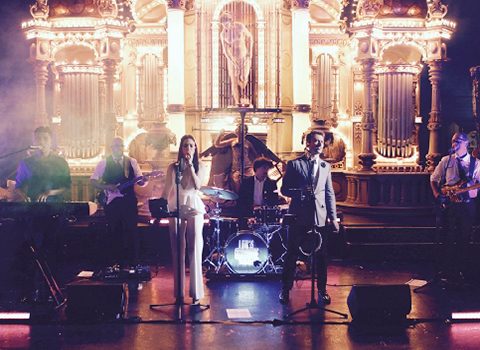 Evoke Entertainment owns and operates state of the art PA systems, lighting rigs and back-line. Every band or show package includes a production package that's specifically tailored for each act.
With professional sound engineers, staging, lighting and design specialists all in-house it's no wonder Evoke Entertainment is the easy solution for Sydney corporate events and beyond that demand a full spectrum production package. No job is too small or too large for our Sydney corporate event production team with past events ranging from 15 guests to over 2000.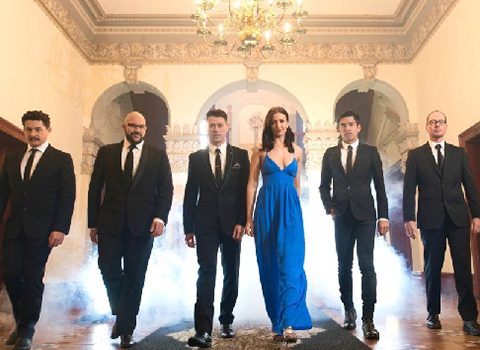 For small to medium corporate events featuring one of our premium bands or spotlight show, one member will double as an on-site entertainment coordinator.
For larger entertainment requirements a dedicated on-site coordinator is provided where their responsibilities range from bump-in, scheduling, venue, performer & client liaison to managing bump-out requirements.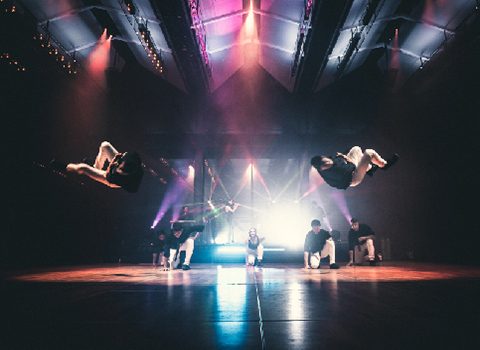 What's your vision for the corporate event? What do you want your guest's experience to be like? These are two fundamental questions that you may find difficult to answer.
Event coordinators understand just how important it is to have clear objectives for every successful event. Whether you're a professional event coordinator or a first-time event planner in charge of this year's annual corporate event for 500 international guests, our in-house Creative Events Specialists are there to ensure every event is a success.
Corporate Entertainment Packages
Evoke Entertainment have you covered for everything you need on your big day! The best part? Your entertainment needs are tailored to you.
We have your back for your next big corporate or private event! From corporate entertainment, corporate bands, corporate entertainers, or corporate shows we
can create a corporate entertainment package to suit all needs and budgets. Please contact us for pricing or custom corporate entertainment packages.
Once you've decided on the entertainment for your corporate event, whether it be a live band, DJ, or corporate show, why not take your function to the next level with our optional add-ons?! We have a number of additional options that can be booked with your corporate entertainment package, that are sure to wow your guests, including:
Corporate Entertainment Fireworks
Our fireworks machines create impressive displays that can be synchronised to music and are perfect for your next company event. You'll have total control over the duration and height of the spark fountain and the more simulated fireworks machines you add, the more sparktacular your fireworks display will look. The environmentally friendly, non-hazardous, non-pyrotechnic spark fountain displays are safer than traditional fireworks as they have no explosive content, no flames, no smoke, no smell and can be used both outdoors and indoors and in locations where traditional fireworks and pyrotechnics are not permitted.
Click on one of the following packages for inclusions:
Looking for that special something for the big corporate reveal, the extra touch for your company launch, the "dancing on clouds" effect?! Our dry ice machines will give you the best effects available that are impossible with smoke machines, haze machines or low fog machines. Dry ice is safe and will not set off the fire alarms. All packages come with everything you need, including the dry ice machine, staff and dry ice.
Click on one of the following packages for inclusions:
Corporate Event Venue & Atmospheric Uplighting
Light up your event! We can help you to create a beautiful atmosphere with uplights to transform any room into an amazing space with ambience and character. All corporate lighting packages are fully serviced and include delivery, setup, pack down & pickup.
Click on one of the following packages for inclusions: