Our CEO Chris Ninni
Week in and week out here at Evoke Entertainment, we are working constantly and enthusiastically to provide the utmost professional and exceptional entertainment Sydney has to offer. When you call our office to enquire about your event, it is our CEO Chris Ninni on the other end every time, and we thought in this latest blog we would tell you a little bit about him and his expertise.
A name synonymous with the Sydney music scene, Chris Ninni has successfully embraced a career as a session singer, show band entertainer, theatrical performer and CEO of Evoke Entertainment. Together with Emma Mylott (Chris's right hand in the office and singing partner of "Let's Groove Tonight") they are bringing life & the party to each event whether it be with their band "Let's Groove Tonight" or with any other specialty act on their books.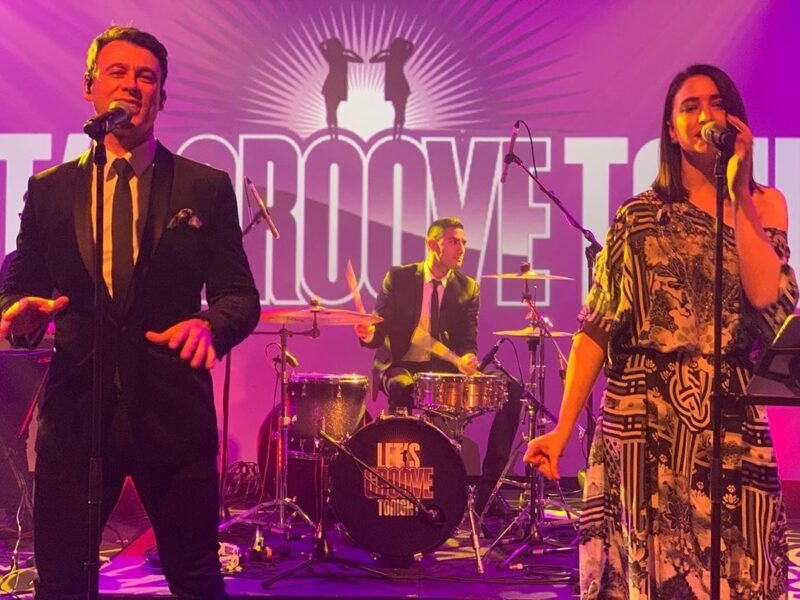 Some Performing Credits Include:
In 2007 Chris completed a Bachelor of Music through The Australian Institute of Music, specialising in Contemporary Vocals and Performance and in 2008, Chris completed a "Graduate Diploma in Secondary Education" at "The Australian Catholic University".
With an unrivalled work ethic and energetic stage presence, Chris and his premium corporate band "Let's Groove Tonight" have quickly built a reputation as the benchmark for specialty events and corporate function entertainment throughout Australasia. Thus making the creative decision to extend "Let's Groove Tonight" into three party bands all with their own focused genre/style.
Chris is very proud of how much Evoke Entertainment has grown in just three short years and is always thinking bigger and better for the future (stay tuned!). If you are in the process of finding the perfect entertainment for your next event you will not get a more caring and fun team than the Evoke team – we look forward to hearing from you soon, call us anytime 🙂
Love Emma, Chris & Ally xx
Corporate Band, Lets Groove Tonight, Sydney Bands, Sydney Wedding Band, Wedding, Wedding Reception Venues Sydney